Faculty Profile: Lingjiong Zhu
---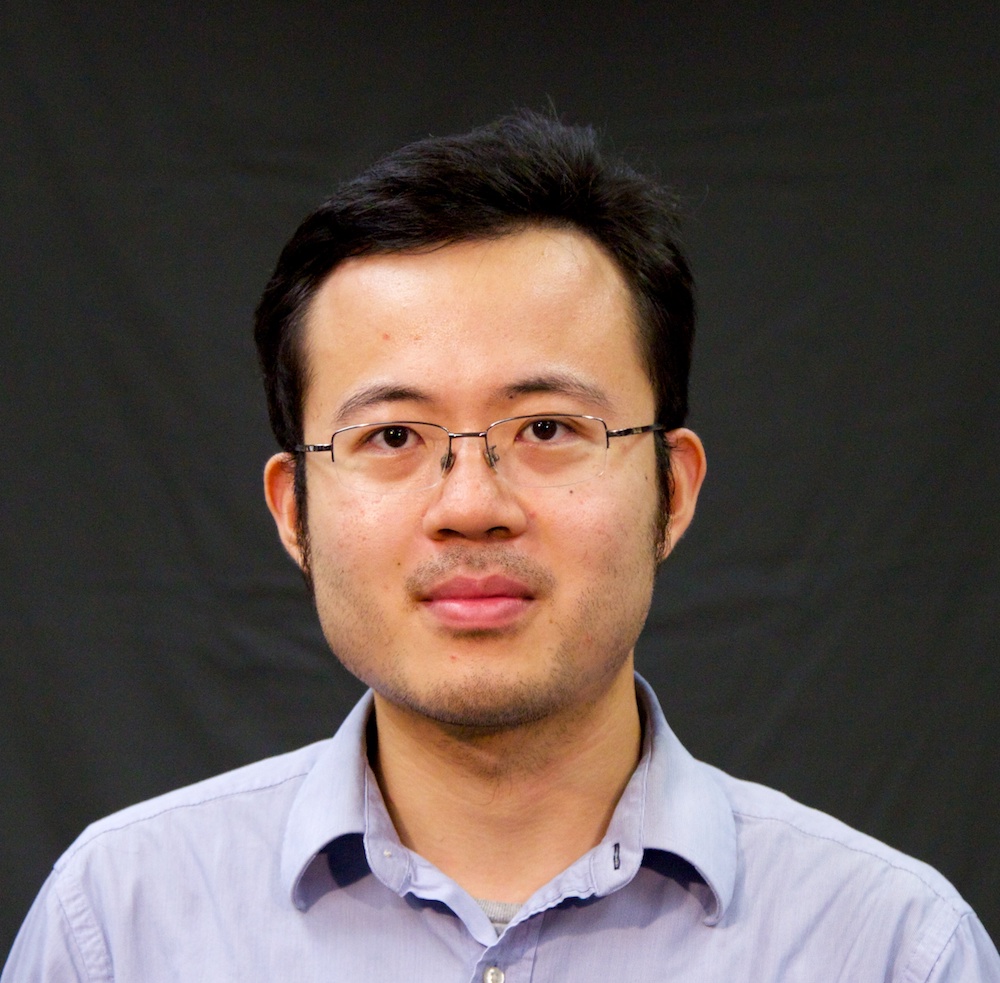 Faculty Profile: Lingjiong Zhu
By: Reagan Creamer
In the Fall of 2015, Dr. Lingjiong Zhu joined Florida State University's Department of Mathematics as an assistant professor. Serving in the financial mathematics area, he brings collaborative research and a passion for applied probability, data science and operations research to the program.
Before Becoming a 'Nole:
Born in Shanghai, China, Dr. Zhu started to develop a love for mathematics during his middle school years. In high school, he frequently competed in math competitions and started to become interested in studying abroad for college.
"I wanted to explore the world and education abroad," he states. In 2005, he did just that, becoming a student at the University of Cambridge in England. While attending, he pursued his Bachelor of Arts degree in Mathematics through a specialized program in which all of his classes were directly related to the major. He graduated with First-class honours, a British undergraduate degree classification indicating the highest level of honor and academic achievement. After his graduating in 2008, he began to apply to graduate schools in the United States of America.
"If you want to do research and go into academia, there are more options in the US," he explains. "So I applied for a few PhD programs and that's why I came to the US in 2008."
During the same year, Dr. Zhu began attending New York University's Courant Institute of Mathematical Science. While working on his PhD in Mathematics, he started studying under S. R. Srinivasa Varadhan, a very well-known mathematician, who was awarded the National Medal of Science by President Barack Obama in 2010.
"I knew I wanted to work with Varadhan," he reveals. "I decided to do a PhD studying probability and he gave me an interesting topic with many potential applications." For this reason, Dr. Zhu produced a thesis that many in the applied financial mathematics field found to be extremely useful.
Following his graduation in 2013, he remained in New York, where he took on a position with Morgan Stanley and worked within their Strats and Modeling Department. After six months of working in mortgage modeling, he left the company to return to academia at the University of Minnesota - Twin Cities. There he served as a Dunham Jackson Assistant Professor for a year and a half. Within these two positions, he began to meet more people in the applied fields.
"I am doing some operations research and data science," Dr. Zhu offers. "But it was during my postdoc time that I gradually shifted to financial math."
In the fall of 2015, Dr. Zhu joined Florida State University's Department of Mathematics as an assistant professor in the Financial Mathematics program. Since then, he has taught Calculus II, Ordinary Differential Equations, and Financial Engineering II.
Research and Real Life Applications
In addition to transitioning to financial math, Dr. Zhu also found himself shifting towards data science. As one of the newer areas emerging in mathematics, he believes it is crucial for younger mathematicians to start focusing their attention on the topic.
"I learn from the students," he adds. "It's not just one way." Lingjiong Zhu
"We are living in an age where data is everywhere," he affirms. Noting the amount of time, resources, and attention that has been given to data science, he works to include this research topic in his classes.
"My courses give students a very strong theoretical background," he signifies. "This field [data science] is very interdisciplinary and requires your knowledge of optimization, probability, and statistics. "What I am trying to do is use mathematics to explain and prove how existing algorithms in data science work."
Dr. Zhu is able to accomplish this by providing his students with a foundation in theoretical explanation. In his PhD course, he also requires students to give presentations on recent papers or literature written about topics related to the course.
"I learn from the students," he adds. "It's not just one way."
In his research, he also focuses attention on applied topics that he is able to relate back to class. He is very careful when choosing research topics because he wants to make sure they offer real world applications.
"I make sure the problems we work on are really important problems in practice," he remarks. "This is so they have real applications and real impact, rather than just applications in academia."
Technology and Travel
One attribute in particular that sets Dr. Zhu apart from other mathematicians in his field is how active he is in the research community. In the latter half of the 2019 Spring Semester alone, he attended a data science workshop at Brown University, spoke at the University of Southern California, and presented his work at an operations research conference in Washington D.C.
He credits this to living in the age of the internet. With travel and technology, he is able to maintain partnerships with mathematicians around the world.
"I went to a lot of conferences, met a lot of people, and I started to accumulate a number of outside collaborators," he expresses. "The reason I stay so active is because I have a lot of other co-authors.
Because of this, he finds himself looking into five different research topics within a single week, on top of teaching. As a professor, he has discovered that his fellow mathematicians and co-authors are able to help him within the classroom.
"I think they definitely help me to stay updated on the latest trends in research and academia," he indicates. "A lot of the research problems I am working on right now come from my outside collaborators and some of my PhD students work with them, as well."
Love for FSU
While staying very active in the field outside of campus, Dr. Zhu remains extremely devoted to FSU. He regularly works to host weekly seminars within the department. Here, PhD students are able to share their research with faculty members and receive feedback and advice. The seminars have also included speakers working in mathematics outside of FSU, in an effort to expose students to as many research topics and fields as possible. In addition to teaching and hosting seminars, he also supervises a handful of PhD students.
When he is not traveling for seminars or speaking at conferences, students and faculty alike can find Dr. Zhu in his office every day, including on the weekends.
"I come here every day, even on Saturday and Sunday," he reveals. "When you work on something that interests you, you want to go into your office every day. I love the research I am doing, and even when I am in other countries or visiting other universities, I still want to work every day."